23rd September 2020
Athletes: WADA continues to mislead you
The World Anti-Doping Agency (WADA) has three core integrity principles. To protect the rights of all athletes in relation to anti-doping; to observe the highest ethical standards and avoid improper influences or conflicts of interests; and to develop policies, procedures and practices that reflect justice, equality, and integrity. A 3 September Open Letter to athletes from Witold Bańka, WADA's new President, was designed to reflect how it upholds these principles. Unfortunately, it does exactly the opposite. It illustrates how WADA has failed to adhere to them.
Bańka claimed that the 'verbatim' minutes of the WADA Executive Committee and Foundation Board are published on WADA's website, as an example of the Agency's transparency. However, WADA has never published the 'verbatim' minutes of either its Executive or Foundation Board minutes on its internet site. The carefully edited documents, written in the third person, have often been released months or even years later.
One might argue that this 'white lie' could be considered as semantics. However, selective publication of meeting minutes has been used by WADA for the 'political attacks and games' that Bańka accuses its opponents of playing. What is even worse is that these manipulations concern two WADA issues that are crucial to athletes.
The first is how WADA dealt with State doping in Russia. The second is how it dealt with allegations of intimidation of athlete representatives at WADA meetings.
Russia
At a September 2018 meeting in The Seychelles, WADA's Executive Committee took a Decision to reinstate the Russian Anti-Doping Agency (RUSADA). Russia had not met its requirement for the Russian State to acknowledge that Ministry of Sport officials were involved in State doping. WADA's 2018 Annual Report then claimed that Russia had 'accepted responsibility for the institutionalised programme'.
This isn't accurate. Russia has never accepted that a State doping programme even existed, let alone accepted responsibility for it. WADA compromised in order to reinstate RUSADA, and then attempted to hide its compromise through selective publication of letters and selective editing of the Executive Committee meeting minutes.
The letters
A June 2018 recommendation was that RUSADA should be reinstated if Russian authorities accept, in writing, a finding in the International Olympic Committee's (IOC) Schmid Report. This was that 'a number of individuals within the Ministry of Sport and its subordinated entities' were involved in 'manipulations' referred to by Pavel Kolobkov, then Russia's Minister of Sport, in a 14 May 2018 letter.
The 14 May 2018 letter was not among six communications with Kolobkov published by WADA. In a 30 May reply to that letter Olivier Niggli, WADA's Director General, advised Kolobkov on the words he should add to a statement in order to ensure that RUSADA is reinstated. 
Kolobkov ignored Niggli's advice. WADA decided that a letter from Kolobkov stating that: 'The Russian Federation fully accepted the decision of the IOC Executive Board of December 5, 2017 that was made based on the findings of the Schmid Report' amounted to 'acceptance of all of the findings of the International Olympic Committee (IOC) Schmid Report (which itself endorsed the core findings of the WADA-commissioned McLaren Investigation reports), including that "a number of individuals within the Ministry of Sport and its subordinated entities" were involved in the manipulations of the anti-doping system in Russia'.
Taken at face value, Kolobkov's statement only accepts the IOC decision of 5 December 2017, which was to suspend the Russian Olympic Committee (ROC) and to allow certain athletes to compete in PyeongChang 2018 under the Olympic flag. Kolobkov didn't acknowledge Russia's acceptance of the Schmid Report, only that Russia accepts the IOC's decision to suspend the ROC based on the findings of the Report.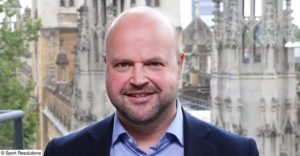 In other words, Russia didn't even fulfil the condition outlined by WADA's Compliance Review Committee (CRC) in its 19 June 2018 recommendation. Jonathan Taylor, then Chair of the CRC, has previously admitted that this interpretation is accurate.
The Minutes of WADA's 20 September Executive Committee meeting (PDF below) reveal that at its 21 August meeting, the CRC considered that a 13 August Reply to a 22 June Letter from WADA did nothing to meet either remaining condition. Yet late in the day on 13 September, when the CRC was also holding a teleconference ahead of the WADA Executive Committee meeting, the CRC received Kolobkov's Letter, after which it made its recommendation to reinstate RUSADA a day later.
The compromise agreed by WADA was underlined by the publication of audio recordings from the 20 September 2018 Seychelles meeting. At 1:27:16 in Part 2 of the audio recording, Taylor admits that Kolobkov's 13 September letter is "the closet and the clearest [to] full acceptance, without conditionality, of the findings of the Schmid Report". Such comments are not detailed in the meeting's published minutes, above. This suggests an attempt by WADA to hide its compromise.
Intimidation
The reason that WADA was forced into publishing an audio recording of the 20 September 2018 Executive Board meeting was due to allegations that athlete members of WADA's Executive had been intimidated. The minutes of the 20 September meeting show that Linda Helleland (WADA's Vice President at the time) and Ed Moses (then Chair of its Education Committee) were forced to intervene after pressure was put onto Beckie Scott, then Chair of WADA's Athlete Committee.
In October 2018, Scott told the BBC that members of the Olympic Movement who sit on WADA's Executive Committee had made "comments and gestures that were inappropriate and indicative of a general attitude of dismissal and belittling of the athlete voice at the table" at the 20 September meeting. She said that such Executive Committee members had tried to intimidate her through comments and gestures. "There was laughter when I read the list of athlete committees who had produced statements and who were confronting this decision", she said. 
Whilst is is accurate that no laughter can be heard when Scott reads out the names of the athlete committees that oppose RUSADA's reinstatement, an audio recording (click here, 02:08 until 02:10:03) cannot always pick up on laughter, comments or gestures from the conference floor. 
Although such behaviour is perhaps unacceptable, there is no law against laughter. Although the Executive Committee meeting minutes do suggest a coordinated attack on Scott, it is hard to see how WADA could formulate this into serious charges.
WADA also denied that Ed Moses was told to 'shut up' at its May 2018 Foundation Board meeting, claiming that any such comments would have been picked up by the media. However, Moses has never elaborated on who told him this, or when or where he was told to 'shut up'. I have had discussions – sometimes heated – with WADA Executives at lunch or during coffee breaks, precisely because they know their comments will not be officially recorded.
Both Scott and Moses refused to take part in WADA's resulting investigation, after raising concerns about how it was conducted. A timeline detailing the concerns is outlined in this article. 
The simple fact is that WADA dealt with serious complaints from two internationally respected athletes by conducting a review and producing a report that neither were happy with. This should ring alarm bells, not just for athletes.
History repeats itself
Worse still, it would appear that WADA's dismissal of Scott and Moses's complaints emboldened the Olympic Movement when confronted with athlete attempts to assert their rights. Major changes were made to the Athletes' Anti-Doping Rights Act at last year's World Conference on Doping in Sport by the Olympic Movement.
They included removal of a recommendation that sporting officials face the same consequences as an athlete for violations of the World Anti-Doping Code; the addition of a sentence clarifying that the Act 'is not a legal document'; and removal of clarity regarding Athlete rights concerning B samples. 
The Olympic Movement also ensured that the document wasn't christened 'The Anti-Doping Charter of Athlete Rights' as originally planned. After all, the Olympic Movement has its own Charter. It would appear that Witold Bańka, WADA's champion of athlete rights, didn't intervene to prevent any of these changes, all of which curtail athlete rights.
Pot, kettle…
In his Open Letter, Bańka accuses WADA's critics of lacking transparency. It is perhaps unfair to blame Bańka for the actions of his predecessors, but he does need to be made aware of the lack of transparency concerning some of the actions they took.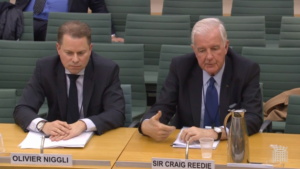 In 2016, Sir Craig Reedie told the Culture, Media and Sport (CMS) Committee of the UK Parliament that he first became aware of corrupt payments in Russia to cover up doping offences in December 2014. "I think I first became aware of it when I watched the ARD television programme in December 2014, which featured a couple from Russia, Vitaly and Yulia Stepanov", he said.
A 7 November 2014 memo (PDF below) from WADA's former President confirms that Reedie had full knowledge of what was going on in Russia prior to ARD's documentary. The document is co-signed by WADA's current Director General, Olivier Niggli, who appeared alongside Reedie at the CMS hearing.
Vitaly Stepanov first approached WADA with information about what was going on in Russia in 2010, and again in 2013. WADA may have had suspicions for much longer than that. Stepanov's information was corroborated by Darya Pishchalnikova (PDF below) in 2012. WADA completely ignored a July 2013 double page exposé in the Mail on Sunday and in 2014, frustrated with the lack of progress, its Chief Investigator, Jack Robertson, passed information to journalists, whose report forced WADA to finally act.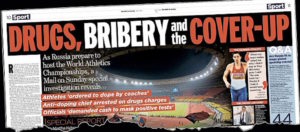 The reason WADA is facing opposition in the US is not because of some underhand plot, as Bańka suggests when he states that 'control of WADA is not for sale'. It is because WADA attacks its critics, refuses to engage with them or to admit that it ever did anything wrong. Bańka's Open Letter merely suggests that far from standing up for the athletes WADA claims to serve, he will follow the well worn path of defending the system, rules and standards that WADA's regulatory-heavy administration has created. A shame.