Features
16 March 2018
The trouble with Ostarine: Jimmy Wallhead's story
Unless you are a chemist or an anti-doping official, the chances are that you won't have heard of ostarine. Neither had Jimmy Wallhead, a Ultimate Fighting Championship (UFC) fighter based in Loughborough, UK. Yet he was sanctioned with a nine month ban after a supplement he had used was found to contain the substance.
Ostarine is classed as an anabolic agent by the World Anti-Doping Agency (WADA), which reported a low 28 adverse analytical findings (AAFs) across sport in its 2016 Testing Figures Report (competed to 294 for stanozolol, for example). It is a Selective Androgen Receptor Modulator (SARM) developed as Enobosarm by pharmaceutical company GTX to treat conditions involving muscle wastage or osteoporosis. As such, it is designed to target the androgen receptors in the body, so that selected tissues respond as they would to testosterone, without the side effects.
The key point to note is that Enobosarm, or ostarine, was developed by GTX as an investigational drug, and has not been approved for use in any country. So why are so many athletes testing positive for it?
'In recent years, WADA has reported an increasing number of positive tests involving SARMs, and athletes who use these substances most likely obtain them through black market channels', reads athlete advice from the US Anti-Doping Agency (USADA) issued in July last year. 'There are in fact products that contain ostarine, but only illegal ones. Given that ostarine is not approved for human use or consumption in the U.S., or in any other country, there are no legal medications that contain ostarine.'
However, recently, USADA has changed its tune. It appears that there is evidence that ostarine is increasingly turning up in supplements. There are currently 60 products on USADA's High Risk List (supplement411) that contain ostarine. In July last year, there were just 36.
'The unfortunate reality is that some dietary supplement manufacturers illegally put ostarine and other SARMs in their products, and some omit ostarine from the label entirely or use misleading names to confuse consumers', writes UFC/USADA. 'You should look out for ostarine's many synonyms, including MK-2866, enobasarm, (2S)-3-(4-cyanophenoxy)-N-[4-cyano-3-(trifluoromethyl)phenyl]-2-hydroxy-2-methylpropanamide, and GTx-024 on supplement labels'.
There is no doubt that USADA intends this advice to help athletes. However, the Prohibited List contains hundreds of substances, as well as phrasing that it could be argued is confusing. It includes the prohibition of 'other substances with a similar chemical structure', as well as categories of prohibited substances, metabolites of substances and isomers (substances with a similar atomic structure).
Even if you check the Prohibited List, you can still test positive. Checking that the ingredients in a supplement do not feature on the Prohibited List is no guarantee that you will not return an AAF. For example, the List prohibits all Beta-2 agonists without naming them. This does not help an athlete when checking supplement ingredients, unless they happen to know the names of all Beta-2 agonists. It is likely that something like this is what happened to Wallhead.
So are manufacturers putting ostarine into supplements? On YouTube, it is hard to separate the snake oil salesmen from genuine user reviews, but the general consensus appears to be that ostarine is effective for people seeking to build muscle and bone strength. This would appear to fit with the medical conditions ostarine was developed to treat in the first place. It also fits with what UFC fighters would be looking for in a supplement.
Jimmy's story
Unfortunately, none of this helps Jimmy Wallhead, who was blindsided through use of a supplement that didn't list ostarine as an ingredient on the label. Wallhead has been signed to the UFC, which is not a signatory to the World Anti-Doping Code, for about 18 months. USADA agreed to run the UFC's anti-doping programme on 1 July 2015, an agreement that was commended by WADA.
"I've been drug tested eight times and never had an issue", he explains. "Passed every single test. All hunky dory. I had a test, then about three or four weeks later got an email saying that I had failed the test due to ostarine. I had no idea what ostarine was at that moment. I googled it and did my research, and then sat down and thought about things.
"I had only changed two products in my training previous to that test. I changed by BCAA amino acids, which I bought from a shop in Loughborough. I checked the ingredients, which were normal. I also bought a protein pancake mix, which I have on a very rare occasion as a breakfast option.
"I thought that it must be to do with one of them, as there was no other thing that I had taken. USADA spoke to me, were very supportive and stood by me. USADA then offered to test the two products for ostarine, and I was very optimistic and thought that the whole thing would be done and dusted very soon."
However, things were not to be as simple as Jimmy first thought. "A couple of UFC fighters, who are 12 months into their two year bans for ostarine, messaged me", he explains. "One is quite a famous fighter, and he swore on his kids life that he hadn't taken ostarine. He's got two kids and is well paid. He sent 20 products in to be tested and every single one came back negative for ostarine. Straight away, I think – oh shit. I am thinking that even if it was that product or a contaminated supplement, or a contaminated batch, then the odds are low of it coming back positive.
"I sent the supplements off and didn't hear anything for a long while, and then USADA rang me a fortnight ago and said that the fresh, sealed products I had sent had tested positive for ostarine. USADA said that they would compare the ostarine ratio in the products to the ostarine ratio from my tests.
"They rang me back and said that the ostarine ratio matches the results of my test. Also, during this period, USADA sourced its own tub, and that came back positive for ostarine as well. To cut a long story short, this company have obviously put it in on purpose. In one sense, I'm lucky, because that's clearly the reason that the two tubs have come back positive, in my opinion."
Lucky
It would appear that Jimmy has been lucky that USADA was prepared to go the extra mile, and source its own tub in order to support his assertion that the supplement concerned contained ostarine. Not all anti-doping organisations have taken the same approach. British weightlifter Sonny Webster, who competed at the Rio 2016 Olympics, was sanctioned with a four year ban by UK Anti-Doping (UKAD) in December last year.
'I was offered on two occasions to admit to knowingly taking ostarine in exchange for a 50% ban reduction', said Webster in a statement. 'You may think that that was a stupid offer not to take, but I was never going to admit to something that I had not done intentionally regardless of the consequences. I was prepared to do everything in my power to prove the truth.'
Webster says that he spent his life savings attempting to discover the source of the ostarine, which he argues could have been due to contaminated supplements or salt tablets. 'The UKAD analyst testified that the amount of ostarine found in my body was the lowest that has ever been reported (4 nanograms/ml) which would make it near impossible to establish the source', reads his statement.
The Sport Resolutions decision in Webster's case confirms that UKAD was unable to offer him a reduction in his ban because, as he was keen to discover the source of the ostarine, he was not prepared to promptly admit an anti-doping rule violation (ADRV). 'The Tribunal noted that Mr Webster had attempted to investigate the issue of contamination by sending samples from six supplements for testing to DNA Legal', reads the decision (PDF below). 'Reports from DNA Legal dated 30 August 2017 and 28 September 2017 confirmed that none of the samples tested contained ostarine. In evidence before the Tribunal, Professor [David] Cowan [King's College Drug Control Centre] confirmed that the AAF of the A Sample at 4 nanograms / millilitre was a 'relatively small amount.' Further, Professor Cowan gave evidence that ostarine may have been ingested as a contaminant however there was no conclusive evidence to this effect.
'The Tribunal acknowledged the difficulties faced by Mr Wester in finding a laboratory to conduct sample tests on the supplements resulting in a delay in admission. However, in the circumstances, the Tribunal concluded that the admission was not prompt given that it was made three months after the AAF on the A Sample and two months after the AAF on the B Sample […] Given the delay in admission, Mr Webster was not eligible for any reduction of the period of ineligibility under ADR [Anti-Doping Rules] Article 10.6.3.'
Under Article 10.6.3 of the World Anti-Doping Code, anti-doping organisations are permitted to lower a sanction by up to half if an athlete promptly admits an anti-doping rule violation (ADRV) prior to receiving first notice of the violation. 'It may be that Mr Webster is aware of and referring to ADR Article 10.6.3 which, as you will be aware, gives UKAD discretion (at WADA's approval) to reduce a four year ban down to two years following a prompt admission of a violation', wrote a UKAD spokesperson in an email. 'This is the regulatory framework in which UKAD operates. It would therefore be entirely legitimate for UKAD to bring to Mr Webster's attention any provisions that may apply to him.'
That may be the case and as The Sports Integrity Initiative has highlighted on numerous occasions, athletes charged with an ADRV are assumed to be guilty unless they can prove their innocence. However, the approach of USADA in Wallhead's case and UKAD in Webster's case could not be more contrasting.
USADA offered to test the products used by Wallhead, despite him being based overseas in the UK, and even sourced its own supplement tub to verify his claims. It supported his attempt to reduce his sanction for an ADRV he argued was not his fault.
UKAD offered no help to Webster, even though its own analyst suggested that contamination may have been an issue. Webster was forced to spend his life savings in attempting to discover the source of the ostarine, and was sanctioned with the full four year ban for not immediately admitting an ADRV he argued was not his fault.
Experience
The differing approaches of UKAD and USADA come down to the circumstances of each individual case, but also experience. A UKAD spokesperson confirmed that it has dealt with just two ostarine cases during the past year. This includes Webster and Stephen Costello, a 60 year old amateur cyclist who reported multiple AAFs, but argued that he had drank smoothies containing the supplements prepared by his wife for her own use. He also received a four year ban.
"I understand there were six UFC fighters who tested positive for ostarine last year, and every single one declared their innocence", says Wallhead. "What's the answer? If you know you are going to get drug tested 24/7, surely if you were going to cheat, you wouldn't choose ostarine. I didn't even know what it was until I googled it. You would choose a steroid.
"Everyone takes supplements. I am going to cut my supplement intake. I'm not going to bother. I am going to get most of my recovery from nutrition now. But as far as supplements go, everyone uses them. Whether it's your salt tablets, isotope drinks, rehydration tablets, post workout, pre workout… everyone I know uses some form of supplements."
Building muscle and bone strength would benefit a UFC fighter and as previously explained, that is what ostarine does. Two Russian UFC fighters, Ruslan Magomedov and Zubaira Tukhugov, also recently tested positive for ostarine. In their cases, the UFC and USADA did not believe that supplement contamination was a valid explanation, and issued both with two year bans.
Wallhead does appear to have been fortunate. "They did give me a nine month ban and I get it, I understand it", he said. "On paper it's nine months, but they've been very good to me really. They said that although their giving me nine months, the company and its website had been red flagged, and I should have googled the products. I just bought a bog-standard BCAA and I did check the ingredients. 
"However, they said I should have gone on the website and used a different company. I could have argued, but they agreed to backdate my ban to the day they took the urine test, which in effect knocks four months off. So, in my head, I'm accepting a ban of five months. I'm not banned for two years and will still get to fight again. I can clear my name and move on, but it has been a horrible few months."
Not just UFC
A quick search on the UFC/USADA internet site reveals supports Wallhead's claim that the UFC has dealt with six ostarine cases during the last year and eight in total. A search on the USADA site reveals 16 ostarine ADRVs in the past year alone – none of which involve UFC fighters.
Other athletes have also been sanctioned following an AAF for ostarine, despite being adamant that they had not intended to cheat. Just over a year ago, two triathletes argued that their ostarine AAFs were caused by salt tablets used to combat the effects of dehydration.
Lauren Barnett accepted a six-month sanction, after the World Triathlon Corporation (WTC) accepted that her ostarine AAF was due to a contaminated salt tablet. Beth McKenzie accepted a two-year sanction, as although the WTC agreed that her ingestion of ostarine was unintentional, she could not definitively prove that her ostarine AAF was due to contaminated salt tablets.
Laboratory evidence could not prove the contamination through testing of other packets from the same supplier. It is hard not to find sympathy with her extensive tale of woe, which you can read about in her blog post.
Barnett has taken legal action against Classified Nutrition, alleging that three separate laboratory results confirmed that Neurolytes capsules contained concentrations of ostarine at approximately 150 nanograms per capsule. It would appear that Classified Nutrition is no longer selling Neurolytes capsules and has changed its marketing, but the company is still selling sporting supplements. Wallhead says that this is where things need to change.
"These companies need to be scared to put things like ostarine into their products", he argues. "I am looking into my legal options, in terms of where I stand and what I can do. That might cost me a lot of money and I'm not sure I can afford to do that. These companies need to realise that they just can't do this. They are playing with peoples lives and reputations, and it's wrong.
"If somebody with a nut allergy died, the company would be responsible. I know that it's a grey area, but it needs sorting. I've lost a lot of money from not fighting last year."
How to regulate supplements?
The sporting supplement industry has rapidly expanded in recent years, to the point where they are being sold in supermarkets, in some cases with advisers on hand. Anti-doping organisations do not have the resources to regulate such an industry. Therefore their advice remans not to take supplements, however as Wallhead indicates, most athletes do.
Eleven cases involving an AAF for ostarine have been reported by The Sports Integrity Initiative this year alone, and apart from three cases where we could find no further information, the athletes have all blamed supplements. Historically, the list of athletes who have blamed supplements for an AAF is a very long one.
The Doping Autoriteit in The Netherlands has developed an application designed to help athletes identify whether there are any prohibited substances in supplements. Interestingly, it states that 60% of people involved in exercise in The Netherlands use some form of supplement. Informed Sport offer a global method for athletes to seek advice on supplements. USADA has Supplement 411, and the International Centre for Sport Security (ICSS) has recently partnered with USADA to launch the Trusted Athlete App, which will also advise athletes based on Supplement 411.
However advise is all that sport can do. A Position Paper adopted by the International Olympic Committee (IOC) last year neatly sums up sport's quandary. 'An increasingly-recognised hazard related to supplement use has emerged: inadvertent ingestion of substances that are prohibited under the anti-doping codes that govern elite sport, but are present in some supplement products', it reads. 'In some cases, the level of prohibited or toxic substances in supplements presents a health hazard for all consumers. In other cases, the content may be too small to cause any health or performance effect, but large enough to record an Anti-Doping Rule Violation for athletes who submit to anti-doping tests. These problems may arise from poor quality assurance during production or from deliberate adulteration of otherwise ineffective products. 
'Practitioners who work with Olympic and highly competitive athletes know that the pressures of elite sport and the substantial rewards that follow success provide a high level of motivation to adopt any safe and legal strategy that might promise even the smallest performance gain. Dietary supplements operate in this space, whether they promise a large performance boost or just create the fear that an athlete cannot afford to miss out on what their rivals are using. A risk-benefit analysis should be undertaken before any decision is made to use a supplement, but many elite athletes mistakenly believe that the rewards of sporting success outweigh the lack of evidence to support the claims made for many supplements. Athletes must appreciate, however, that the consequences of an Anti- Doping Rule Violation are potentially catastrophic.'
There is also a blurred line between sporting supplements and nutritional supplements, which could make regulation difficult. In July last year, a South African supplement manufacturer defended its product, after a fighter it sponsored returned an AAF from one of its products. Biogen sponsors Extreme Fighting Championship (EFC) fighter Demarte Pena, who was issued with a reprimand after an AAF for testosterone was traced back to 'Testoforte for Stamina', produced by Biogen. As reported by The Sports Integrity Initiative, Gordon Gilbert also faces the same issue with the same supplement.
'The product in question, Testoforte, is not a sports supplement and does not form part of Biogen's sports supplement range', reads a Biogen statement. 'It should be noted that this product is a complex herbal and is designed to support healthy, natural testosterone levels. We believe that all competitive athletes should only use Informed Sport and Informed Choice tested sports products and avoid complex botanicals. To this end we have made every effort to inform tested athletes of the potential risks when using complex botanicals via our website, on in-store signage as well as within warnings on product labels. We have now taken the additional measure of adding this warning sticker to Non-Sports Supplements / herbal products and we are in the process of updating these labels.'
Most of the substances on WADA's Prohibited List are banned anyway, argues the European Specialist Sports Nutrition Alliance (ESSNA). Ostarine is one of those substances, which raises serious questions about why it is turning up in supplements.
'Sports supplements are tightly regulated in Europe', writes Dr. Adam Carey, Chair of ESSNA, in an email. 'Everything from the composition, labelling to the marketing and advertising has to abide by the EU laws put in place to protect consumers. Virtually all performance-enhancing substances that are banned by organisations like WADA and the IOC are also banned for sale in the European Union. Responsible sports nutrition manufacturers and retailers ensure their products are very clearly labelled and adhere to EU law.
'EU Member States are responsible for the enforcement and a number of sanctions are available depending on the nature and seriousness of the infringement. It's true however that stronger enforcement of the law needs to be applied, and this is why ESSNA is working to support this by engaging with non-compliant organisations who may not be aware of their issues, as well as escalating to EU regulatory authorities where needed. ESSNA also continues to encourage members of the public to report any non-compliant products to us through our very straightforward online form, so that we bring them to the attention of the proper authorities.'
In Jimmy Wallhead's case, this brings him back to the UK, where supplements are regulated under the Food Information for Consumers Regulations. 'This law requires all ingredients to be listed on the label, so if ostarine was present in the food supplement, then it should have been included in the ingredients list', wrote a spokesperson for the Food Standards Authority (FSA) in an email. 'Food business operators are not licensed, so there is no potential for the manufacturer to 'lose their licence' over this. Local authorities are responsible for enforcing the Regulations, and they could issue the manufacturer with an "improvement notice" to amend the labelling. If the manufacturer did not amend as required, then the local authority could prosecute for non-compliance.'
If ostarine were a medical drug, it would fall under the Medicines & Healthcare Products Regulatory Agency (MHRA). However, as mentioned, ostarine was developed as an experimental drug and is not approved for use in any country. As such, its use in supplements falls into a regulatory lacuna. It would appear that in the UK, the enforcement burden for sanctioning a supplement manufacturer that does not list an ingredient on their label falls to the local authority in which the manufacturer is based. It could be argued that in the age of austerity cuts, they have more pressing issues to consider.
'Dietary supplements manufactured in the UK are already regulated by numerous EU food laws controlling the composition, packaging, labelling and marketing claims of products', wrote a UKAD spokesperson in an email. 'However, we are of the opinion that the following areas require review: policy development concerning dietary supplements marketed for sportspeople; regulatory enforcement of the current legislation; and consumer education.
'With this in mind, we are currently in the process of feeding into a wider European group, which is looking to establish a set of European standards for the manufacturing of dietary supplements for sportspeople. The project is still in the very early stages of development, but we are hopeful that this will at least help to improve the overall quality of manufacturing practices across Europe and will ultimately reduce the number of dietary supplements that contain prohibited substances as a consequence of poor manufacturing standards.
'If it is proven that a supplement manufacturer has intentionally breached the legislation, then there should be consequences for the manufacturer especially since there are consequences for an athlete; and consumers should know from the ingredients label what they are actually ingesting. There have also been a few instances recently whereby athletes have sued the manufacturer once they have established that the positive drug test was attributable to the ingestion of a dietary supplement and that the prohibited substance was not listed on the ingredients label of the product ingested.'
Wallhead has already explained that he does not have the financial resources to take legal action against the supplement manufacturer, unless he can find a lawyer prepared to do the work pro bono (for free). It is reassuring to know that ESSNA and UKAD are taking steps to create common standards for sports supplements, however as the Demarte Pena case illustrates, manufacturers could get around such standards by claiming that supplements are not intended for use in sport.
Indelible stain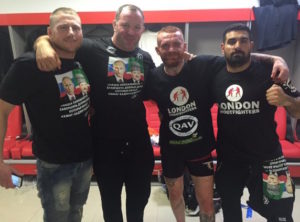 The Sports Integrity Initiative has written before about the indelible stain that a doping or match-fixing charge can have on an athlete. Although sporting regulations dictate that an athlete who has served his sanction is eligible to compete, participation in sport is often not the area where an athlete will suffer the consequences of his sanction.
Potential employers or sponsors will often conduct an internet search using an athlete's name. The Sports Integrity Initiative has received numerous requests from athletes whose doping sanction has been spent requesting that we remove articles referring to the sanction, as they are affecting the athlete's employment prospects.
If a doping or match-fixing case comes up in a Google search, companies may think twice about offering the athlete a job or sponsorship agreement. Often, they will not consider the circumstances of the case. For example, an athlete can be issued with a doping sanction for failing to correctly state where they will be available to be tested. A player can be sanctioned with a match-fixing offence for failing to report a suspicious approach, even if they are threatened.
"People have been mostly supportive, but some have called me a 'roider' and a cheat on instagram – my daughter's on instagram!", explains Wallhead. "My job is coaching. I coach at Loughborough University, I coach kids of 6-12 years old in town, and having to sit down and explain to parents what has happened is a bit shit. Luckily, now it's all done and dusted."
Wallhead's nut allergy analogy is a persuasive one. Food manufacturers are subject to criminal legislation if they fail to list an allergen on the label. The Digital, Media, Culture and Sport (DCMS) Committee of the UK Parliament recently recommended that the criminalisation of the supply of substances to athletes with the intent of enhancing sport performance should be considered. Perhaps similar legislation regarding the labelling of supplements ought to be part of such considerations. Otherwise the lives and reputations of other athletes who have not been so lucky as Wallhead will continue to be ruined by unscrupulous manufacturers.