Features
20 September 2019
Historical negationism in anti-doping: a serious issue
On reading the World Anti-Doping Agency's (WADA) Annual Report, a sentence jumped out at me. It reads: 'the Russian authorities, having accepted responsibility for the institutionalised doping programme…'. It is on page 34 (PDF below), for those that are interested. The reason that I have a problem with that statement is that it isn't true. What's more, WADA knows it isn't true.
In a 116-page Report, to focus on this one sentence may seem like a very small point. It may be considered as semantics, or splitting hairs. But it is important because it shows that WADA is prepared to rewrite history in order to claim that achieved its stated objectives in dealing with the Russian doping crisis – the biggest in the organisation's history – in the correct manner.
Russia has never accepted State doping
Firstly, the obvious. Russia's President Vladimir Putin denies that the Russian State directed the doping that took place in Russia. "An issue that we are trying to resolve is the idea that doping was at the State level, but it was not, never was and never will be", he said in an interview published on the Russian Athletics Federation's (RusAF) internet site in January. 
So the Russian authorities have not acknowledged State involvement in doping, as WADA has claimed. Russia will never do this, because it would implicate senior politicians in corruption.
Russia's former Minister for Sport, Vitaly Mutko and his Deputy, Yuri Nagornykh were directly implicated by WADA in Russian State doping. Mutko was promoted to Deputy Prime Minister in October 2016, following the publication of Richard McLaren's first Independent Person (IP) Report into allegations of State doping. If Russia were to acknowledge that Mutko and Nagornykh directed doping, as McLaren alleged, then the Russian authorities would have to acknowledge that they had promoted one of the culprits (Mutko) for a job well done.
Splitting the hairs…
In his first Report, McLaren was clear that the Russian State was pulling the strings. He found that a plan was in place to blame the Moscow Laboratory and its employees, if manipulation of the anti-doping system were detected. History shows this is exactly what played out.
'It appears that the system was designed so that if its actions were revealed, the Moscow Laboratory could be jettisoned without damaging or revealing other parts of the drug cheating programme', wrote McLaren (see right). 'In the case of discovery, the jaws of the vice would close and any convenient explanation blaming the Moscow Laboratory would operate to cover up the rest of the State run system'. 
McLaren maintained that the State directed manipulation of the anti-doping system, but realised that Russia would never admit to it. He later clarified that his view that Mutko directed the system has never changed. He pointed out that Mutko appointed Dr. Grigory Rodchenkov, who remained as a Russian Federal Police (FSB) agent for the duration of his time as Director of the Moscow Laboratory. 
A WADA spokesperson has also previously confirmed that Dr. Rodchenkov contacted the Ministry of Sport to find out what to do when samples tested positive. So WADA knows that the Russian State was involved in directing manipulation of the anti-doping system via the Ministry of Sport.
The Russian Anti-Doping Agency (RUSADA) was suspended in November 2015. This was a powerful move by WADA, as the rules of many international federations and sporting events require that if a country's athletes are to participate, an effective anti-doping agency must be in place.
Whilst RUSADA's suspension meant that WADA held all the cards, it also created a Catch 22 situation. One of the largest countries in the world did not have an operational anti-doping agency in place, perhaps compounding the existing doping problem. Adding further pressure to WADA was the fact that Russia could not host international sporting events without an anti-doping agency in place, and Russian sponsors and TV companies were unwilling to invest money into supporting sport whilst RUSADA was suspended.
Despite this pressure, as late as June 2018 WADA still required (PDF below) the Russian authorities to acknowledge, in writing, that Ministry of Sport officials were involved in manipulating the doping control process in Russia. But WADA management was getting frustrated at Russia's refusal to budge. It realised that in order to resolve the stalemate, it would have to revise its requirements.
The compromise
At a September 2018 meeting in The Seychelles, WADA approved the Compliance Review Committee's (CRC) recommendation that RUSADA should be reinstated, subject to conditions. The architect of the compromise put to its Executive Committee was the Agency's faithful legal servant, Jonathan Taylor.
The June 2018 recommendation was that RUSADA should be reinstated if Russian authorities accept, in writing, a finding in the International Olympic Committee's (IOC) Schmid Report that 'a number of individuals within the Ministry of Sport and its subordinated entities' were involved in 'manipulations' referred to by Mutko's replacement, Pavel Kolobkov, in a 14 May 2018 letter.
The 14 May 2018 letter was not among six communications with Kolobkov published by WADA. In a 30 May reply to that letter Olivier Niggli, WADA's Director General, advised Kolobkov on the words he should add to a statement in order to ensure that RUSADA is reinstated. This shows that by this point in time, WADA wanted to reaccredit RUSADA.
Kolobkov ignored Niggli's advice. WADA decided that a letter from Kolobkov stating that: 'The Russian Federation fully accepted the decision of the IOC Executive Board of December 5, 2017 that was made based on the findings of the Schmid Report' amounted to 'acceptance of all of the findings of the International Olympic Committee (IOC) Schmid Report (which itself endorsed the core findings of the WADA-commissioned McLaren Investigation reports), including that "a number of individuals within the Ministry of Sport and its subordinated entities" were involved in the manipulations of the anti-doping system in Russia'.
Taken at face value, Kolobkov's statement only accepts the IOC decision of 5 December 2017, which was to suspend the Russian Olympic Committee (ROC) and to allow certain athletes to compete in PyeongChang 2018 under the Olympic flag. Kolobkov didn't acknowledge Russia's acceptance of the Schmid Report, only that Russia accepts the IOC's decision to suspend the ROC based on the findings of the Report.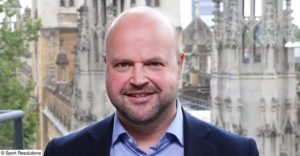 In other words, Russia didn't even fulfil the condition outlined by the CRC in its 19 June 2018 recommendation. Jonathan Taylor has admitted that this is accurate.
'On the McLaren condition, your point is a fair one', wrote Taylor in response, when questioned on this. 'The bottom line is that with Richard McLaren having responded to the Schmid Report and the IOC Decision based on it by saying "I congratulate the IOC in its decision. It confirms my findings in the investigation that I conducted for WADA," there was a strong sentiment that the Russian acknowledgement of the IOC decision based on the Schmid Report was enough, and we could not hold out for more.'
The Minutes of WADA's 20 September Executive Committee meeting (PDF below) reveal that at its 21 August meeting, the CRC considered that a 13 August Reply to a 22 June Letter from WADA did nothing to meet either remaining condition. Yet late in the day on 13 September, when the CRC was also holding a teleconference ahead of the WADA Executive Committee meeting, the CRC received Kolobkov's Letter, after which it made its recommendation to reinstate RUSADA a day later.
The compromise agreed by WADA was underlined by the publication of audio recordings from the 20 September 2018 Seychelles meeting. At 1:27:16 in Part 2 of the audio recording, Taylor admits that Kolobkov's 13 September letter is "the closet and the clearest [to] full acceptance, without conditionality, of the findings of the Schmid Report". Such comments are not detailed in the meeting's published minutes, above. This suggests an attempt by WADA to hide its compromise.
History repeats itself…
WADA has a history with rewriting history. In 2016, it asserted that sporting authorities were compelled to introduce drug testing following the death of Knud Enemark Jensen, due to 'traces of amphetamine' being found in his system. Dr. Paul Dimeo of Stirling University pointed out that there was no evidence that Jensen had ever taken amphetamine. Consequently, nor was there any evidence that he had died as a result of ingesting amphetamine.
Dr. Dimeo pointed out that the myth around Jensen's death was used as a case study to lobby for an increase in the regulation of doping. WADA has since removed any mention of Knud Jensen from its internet site.
Why this is important
WADA's assertions regarding Knud Jensen can be forgiven as an honest mistake due to ignorance of the actual facts. The same cannot be said for WADA's statement in its Annual Report. WADA has said that Russian authorities have accepted responsibility for institutionalised doping. They haven't, and WADA knows they haven't.
On 23 September, the Council of the International Association of Athletics Federations (IAAF) will again consider whether RusAF has met the criteria required for it to be reinstated into international competition. While it is no doubt coincidence that WADA has rewritten history a week before this crucial meeting, it is likely to raise suspicions that pressure is being put on the IAAF to reinstate RusAF.
WADA's statement also illustrates that it is not prepared to hold officials to the same standards it expects from athletes. Under the strict liability principle, unless an athlete can show how a prohibited substance entered their system and that they bore no degree of fault for such an eventuality, they can face a lengthly ban. 
When RUSADA was suspended, WADA held all the cards. It called the shots on what Russia had to do if it was to be fully readmitted into international competitions. Yet, as outlined above, rather than sticking to its guns, it bent over backwards to reaccommodate Russia. It would not do this for an athlete accused of doping. How about for a coach? An official? A government agent? A Minister of Sport? An IOC Member?
WADA is a heavy proponent of the 'Level Playing Field' – a concept that not only doesn't exist, but has been used as an excuse for discriminatory policies in sport. The reinstatement of RUSADA shows that if a country is big enough, powerful, influential, and is prepared to stare WADA down, then it is prepared to tilt the field in that country's favour.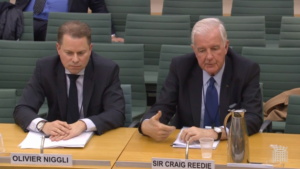 WADA was told about what was going on in Russia by Vitaly Stepanov and Yuliya Stepanova in 2010, and it may have had suspicions for much longer than that. It completely ignored a 2013 exposé and in 2014, frustrated with the lack of progress, its Chief Investigator passed information to journalists, whose report forced WADA to act. Despite this, WADA management had the audacity to claim that they weren't aware of what was going on in Russia until December 2014.
WADA failed to engage with the problem. When the overwhelming evidence forced it to confront the unthinkable, it again failed to deal with the problem. As far as Russia and its people are concerned, there was no State doping, and WADA's inaction is an admission that this is the case. 
WADA has since made changes it argues would enable it to tackle similar situations more effectively in the future, such as the International Standard for Code Compliance by Signatories. However a similar situation has emerged in Romania, and WADA has yet to spell out what action its new Rules will enable it to take. And there are bigger and more powerful countries than Romania that are of value to the international sports community.
WADA's justification for bending double in order to reinstate RUSADA was to obtain the Laboratory Information Management System (LIMS) from the Moscow Laboratory, as well as athlete samples held there. The samples had been under the protection of the Investigative Commission of the Russian Federation (SKR – or Sledcom), a State agency, since it launched a criminal investigation in June 2016.
The SKR hasn't completed its investigation, and has not responded to numerous questions regarding when its investigation will be compete. If such an investigation was designed to delay WADA's access to the Moscow Laboratory, as well as the data and samples stored within it, then it would appear to have been successful.
Nevertheless, matching up the samples with the LIMS database is important, as it could reveal further corruption. WADA can compare the copy of the LIMS database retrieved from the Moscow Laboratory with one given to it by Dr. Rodchenkov in November 2017.
'The authentication process is still ongoing for some data, but has already confirmed that a very high percentage of the data collected in the Moscow Laboratory is authentic and matching with the copy of the Laboratory Information Management System (LIMS) that WADA's Intelligence and Investigations (I&I) had acquired through a whistleblower in November 2017', read a 16 May statement. This suggests that not all the data is authentic.
Russian State agents had sole access to the stored samples and the LIMS database for over three years. Given what we already know about what went on in Russia, it is not beyond the realms of possibility that they may have manipulated both in an attempt to absolve the Russian State of any responsibility. The SKR has claimed that the copy of the LIMS database given to WADA by Dr. Rodchenkov may be unreliable, arguing that it confiscated the authentic version as part of criminal charges against Dr. Rodchenkov and his former assistant, Tim Sobolevsky.
But WADA now has both LIMS databases. Another Mexican standoff therefore looks likely.
WADA was jubilant about the fact that access to the LIMS database and the samples would enable international federations to bring further sanctions against athletes. Russians are being sanctioned using samples that, in some cases date from 2010 and have been under the protection of, and potential manipulation by, the Russian State.
Athletes are starting to realise that they are subject to double standards. WADA's actions show it is keen to enable sport to sanction them, but is less keen to take action against sport's corrupt officials. They will also see through WADA's attempt to rewrite the history of the Russian anti-doping crisis.