18 May 2021
ONDCP Report: WADA must remove conflicts of interest
A US Office of National Drug Control Policy (ONDCP) Report (PDF below) recommends that reforms of the World Anti-Doping Agency (WADA) should focus on removing the conflict of interest that gives the Olympic Movement, which WADA regulates, a voting majority. The WADA Executive Committee and Foundation Board are are meeting on Thursday and Friday this week, and governance reforms are top of the agenda. A draft Code of Ethics will also be presented at that meeting.
The Report outlines that the ONDCP will make a decision on whether to continue funding WADA after this week's meetings, based on WADA's commitment to reform. The ONDCP Report states that the US is the largest government contributor to WADA, adding that Congress has earmarked US$2.932 million (€2.4 million) in WADA funding for 2021, payable through the ONDCP.
Last year, the ONDCP recommended that the US should consider withdrawing funding due to WADA's failure to reform. Whilst both organisations put out a statement in November 2020 agreeing to work together, WADA had already discussed sanctions against public authorities that withdraw finding at its September 2020 Executive Committee meeting. In a highly politicised move, two budgets were presented to that meeting – one without US funding.
Reforms
Whilst the ONDCP Report recognises that WADA has made significant progress in advancing reform, its recommendations are radical. It proposes that the Olympic Movement should step away from the WADA Executive Committee entirely, which should be staffed by independent members. 
The Olympic Movement would still be able to serve on the Foundation Board, which the ONDCP recommends should be expanded from the current 38 members to up to 50. It argues that currently unrepresented bodies such as national anti-doping organisations (NADOs), independent athletes, laboratories, and technical experts should feature on the expanded Foundation Board, with NADOs making up 20%. 
The Report argues that athlete representatives at WADA should be directly elected by international athletes, rather than appointed by the Olympic Movement or Public Authorities. 'Some athletes are contributing to WADA's processes while concurrently representing organisations that have a commercial interest in the outcome of decisions being made at WADA', it reads. 
The Report is also sceptical about WADA's Code of Ethics and its Governance Survey, which invited comments from stakeholders up until 26 March this year. It points out that the Code of Ethics needs to better protect whistleblowers from retaliation, pointing out that the draft requires WADA to inform the person who is the subject of the complaint. The ONDCP argues that this needs clarifying so it is made clear that this does not need to happen at the start of an investigation.
The ONDCP argues that the WADA Ethics Board should appoint an independent Ethics Officer that is not formally required to report to the Foundation Board or Executive Committee. The WADA Ethics Board has yet to be appointed, however last week's appointment of Mike McNamee as Chair of its Ethics Advisory Group suggests that WADA plans to run its own Ethics Advisory Group in parallel to the new Ethics Board. 
The ONDCP is also critical of the fact that no questions regarding ethics or the Court of Arbitration for Sport (CAS) were included in WADA's Governance Survey. It argues that only a reformed CAS can sanction instances of State doping appropriately (see right). It recognises that WADA has no control over CAS, but athletes are required to arbitrate all disputes at CAS.
The ONDCP also outlines that WADA should operate a clear conflicts of interest policy, and those judged to hold a conflict of interest in certain areas should be prohibited from taking decisions in that area. How conflicts of interest can affect decision making at WADA was illustrated at the 2019 World Conference on Doping in Sport. As reported by The Sports Integrity Initiative, the Olympic Movement intervened to make changes to the Athletes Anti-Doping Rights Act at the last minute. 
Perhaps most significantly, a provision that would have made IOC Members liable to sanctions under the 2021 World Anti-Doping Code was removed. Athletes were not permitted to call their document a 'Charter' as planned; and a sentence was added explaining that the Act doesn't constitute a legal document.
The ONDCP also argues that a 'Duty of Loyalty' should be implemented in WADA's governance rules, outlining 'a clear duty to act and make decisions for the good of WADA and its mission, and not any other person or organization. This 'Duty of Loyalty' extends to all such individuals, independent or not. Reformed WADA definitions and provisions for independence would be complemented by a more robust WADA system for avoiding conflicts of interest and for greater transparency around internal assessments of independence and conflict of interest regarding candidates for WADA positions.'
Response
WADA, USADA and the US Olympic and Paralympic Athletes Advisory Council (USOPC AAC) welcomed the Report. However, WADA again took aim at the fact that US professional sports are not signatories to the World Anti-Doping Code. 
"WADA continues to offer its support to the U.S. Government, the ONDCP and the United States Anti-Doping Agency in their efforts to strengthen the fight against doping in their country", said Witold Bańka, its President, in a statement. "Currently, approximately 90% of American athletes do not compete under the terms of the World Anti-Doping Code, with the main professional leagues and college sports so far operating outside that protection".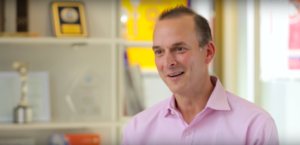 Travis Tygart, CEO of USADA, has previously highlighted three reasons why US professional sport will not sign up to the Code. "Firstly, the professional athletes have bargaining power of up to 50%", he told The Sports Integrity Initiative in December last year. "Under the World Anti-Doping Code, they would have none. Secondly, the Code in certain cases railroads innocent athletes into four year sanctions. At our last count, we recorded 27 cases where athletes did absolutely nothing wrong but were treated like intentional cheats. Finally, why would a private business agree to the political machinations of WADA governance and a legal system where cases are decided by an IOC-funded court in Europe?"
If WADA were to implement the reforms suggested by the ONDCP, then perhaps US professional sport would feel sufficiently confident that becoming a signatory to the Code could become part of the Collective Bargaining Agreement (CBA) negotiations. Perhaps then, US professional sport could be confident that it would be accepted by the player associations without it leading to a lockout, as transpired in 2011.
WADA would undoubtably continue to operate without US funding, however withdrawal would represent a huge political blow. In addition, some of the reform suggestions put forward by the ONDCP are likely to face significant pushback from the Olympic Movement. That will make this week's Executive Committee and Foundation Board meetings the most tense since the infamous 2018 meetings in The Seychelles, where WADA's compromise on Russia began its arguments with the US. As such, one could argue that WADA's future hangs in the balance.