1 December 2021
Difficulties with ban reductions for 'acceptance' of ADRVs
A three year ban issued to an Australian Rugby League star has illustrated the difficulty with a new provision of the World Anti-Doping Code, which allows anti-doping organisations (ADOs) to offer a one year reduction to athletes that 'accept' an Anti-Doping Rule Violation (ADRV) within 20 days of being charged. Michael Jennings is an international rugby league player who has competed in the National Rugby League (NRL) Grand Final and State of Origin.
His case bears similarities to that of Australian swimmer Shayna Jack. Both involved adverse analytical findings (AAFs – or 'positive tests') for Lingradol, and both deny intentionally doping. Jack contested the case in a process she argued came at great personal and financial cost. Jennings chose to accept the ADRV, which also involved ibutamoren, in return for a one year reduction in order to protect his family from such a damaging process.
Article 10.8.1 of the World Anti-Doping Code (see right) allows anti-doping organisations to offer athletes that admit an ADRV within 20 days of being charged a one year reduction to a four ban. This allows both sport and athletes to avoid the costly and time consuming process of attempting to sanction an athlete who claims not to have doped, but cannot prove how a prohibited substance ended up in their sample. However, as the Jennings case and previous cases1 illustrate, it can also shoehorn athletes who don't accept that they intentionally doped into accepting an ADRV in return for a one year reduction to a four year ban. 
In neither case was the source of the positive test discovered. This means that more athletes who didn't intend to dope could inadvertently return an AAF in the same way.
The Jennings case
Michael Jennings, who played for Paramatta Eels, was sanctioned with a three year ban by Australia's NRL on 15 October. This Decision has today been acknowledged by Sport Integrity Australia (SIA).
Jennings received a one year reduction to his ban under Article 10.8.1 of the Code. 'Jennings elected to admit to anti-doping rule violations of presence and use of prohibited substances LGD-4033 (Ligandrol) and Ibutamoren, waive his right to a hearing before the NRL Anti-Doping Tribunal and accept the resulting sanction', reads the NRL statement. 
Jennings' provisional suspension dates back to 21 September 2020, when a test revealed an AAF for the prohibited substances. He denied deliberately doping then and continues to deny deliberately doping today. He revealed on Instagram (below) that he had decided that not contesting the case was the 'best option for myself and family's wellbeing'. Paramatta Eels said that they would support him, however Jennings left the club on 21 May and appears to have accepted that his career is over.
'While I have accepted a deal there is context behind the decision', continues his statement. 'I maintain that I have never and would never intentionally use performance enhancing substances. 'At all times, I have been open and assisted SIA with their investigation. I identified for a number of possibilities of how I could have been accidentally exposed to the prohibited substance. I am unsure what, if anything, they did with that information. I also provided SIA with toxicology reports and results of hair testing, all of which were negative for the performance enhancing substance in question. 
'To this day, I do not know, and could not know how it got into my system. Ultimately, I was faced with an impossible decision: whether to continue to fight this case even though I had no idea how the prohibited substance entered my system or accept a one-year reduction to the four-year ban in exchange for waiving my right to have the matter determined by the NRL tribunal.'
https://www.instagram.com/p/CVPk4eWlgVF/
The Jack case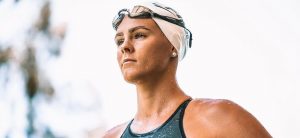 In September this year, SIA and the World Anti-Doping Agency (WADA) lost an appeal against the Decision of a sole Arbitrator at the Court of Arbitration for Sport (CAS), who reduced a ban issued to Australian swimmer Shayna Jack to two years from 12 July 2019. Jack's ADRV also involved (LGD-4033) Lingradol and like Jennings, she also claimed not to have intentionally taken the substance. 
'Athletes who have committed a doping violation and face a four-year period of ineligibility may obtain its reduction to two years if they can prove that the violation was not intentional or reckless', reads the full CAS Decision (PDF below). 'The present Panel disagrees with the just-quoted passage when it states that "the Athlete must adduce concrete evidence to demonstrate how a particular substance entered his/her body". Whatever its correctness in that case, it is over-broad, since the rule does not require it generally. 
'What must be shown is that on the balance of probability there was no intent or recklessness, and this can be proved by any means. Identification of the source is often important (but not in and of itself sufficient), but it is not indispensable. It will never be known how the Athlete came into contact with the Prohibited Substance, but the hypothesis that she did so innocently seems on balance more likely than that she either intended to take this Substance or was recklessly oblivious to the risk of contamination in the course of her activities – although this second conclusion is reached only by a majority of the present Panel.'
Implications
The Jack Decision reveals that the CAS appears more concerned with whether an athlete can demonstrate, on the balance of probabilities, that they didn't intend to dope; rather than whether they can conclusively prove the source of their positive test. 'Speaking as the international authority for the curtailment of doping, WADA acknowledges that the Policy does not explicitly require proof of the source (or origin) of the detected Prohibited Substance to achieve a reduction of the period of eligibility but insists that a failure to prove the source the constitutes a very daunting obstacle to success', it reads.
In the unpublished Jarrion Lawson ruling (PDF below), the CAS held that as the athlete's claim that meat he had consumed had been injected with trenbolone couldn't be ruled out. It therefore upheld Lawson's appeal to dismiss a four year ban imposed by the Athletics Integrity Unit (AIU) of World Athletics.
These two conditions might perhaps be seen as good news for athletes defending themselves against a ban. It shows that the CAS accepts that in today's anti-doping environment, when advances in testing mean that a tiny amount of a prohibited substance can be detected in a sample, it is not always possible to scientifically prove the source. And in such cases, guilt isn't automatically assumed.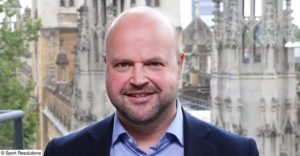 Jonathan Taylor, a Queens Counsel who previously Chaired WADA's Compliance Review Committee (CRC) and who has represented World Athletics in legal cases, strongly rebutted such an interpretation in an article for LawInSport. Taylor's article was published in April 2020, shortly after Jack used similar arguments to Lawson in order to appeal against her initial four year ban in January 2020 and before WADA's 7 December 2020 appeal against CAS's initial 16 November 2020 Decision.
'It is not clear why the Lawson panel considered that the athlete's protestations of innocence, the testimonials of his manager and agent and his previous clean tests, 'go beyond mere denials and corroborate his explanation'', he wrote. 'That is the kind of deductive reasoning that previous CAS panels have strongly rejected.
'The fact that the athlete tested positive after eating hormone-treated meat is only more than mere circumstance if there is good evidence that the meat more likely than not contained sufficient trenbolone to cause the positive test, and here there was not. It might possibly be argued to be more than coincidental if all other potential sources of trenbolone could be definitively ruled out, but the analytical evidence (including the hair analysis as well as the urinalysis) is just as consistent with regular, low doses of trenbolone as it is with meat contamination.
'The floodgates have therefore been flung wide open. This author submits that those who support a rigorous regulatory response to doping in sport will hope that future CAS panels act quickly to shut them again, by rejecting the Lawson decision in favour of the large body of CAS jurisprudence that preceded it.'
Could it be possible that sporting bodies are more concerned with making sure that sanctions stick rather than protecting athletes? Andrea Iannone advanced this argument2 in his case at the CAS, which also bears similarities to those of Jennings and Jack.
In Iannone's case, WADA argued that if meat contamination claims were allowed in the absence of scientific evidence, this would open the floodgates for athletes who report an AAF for low levels of steroids to be acquitted on any unsubstantiated claim of meat contamination. 
Iannone argued that this line of argument is unacceptable, as it shows WADA is concerned that cases such as this would require it to review the parameters of doping controls. He argues that rather than viewing this as a burden, WADA should view his case as an opportunity to 'identify new illegal tools used in animal doping, which can be extremely harmful to athletes'. 
Since his case, WADA has revised its guidance regarding 'Potential Meat Contaminants'. However this updated Guidance doesn't include drostanolone – the substance involved in Iannone's case – nor trenblone, the substance involved in Lawson's case. 
Neither Jennings, Jack, Lawson, or Iannone accept that they deliberately doped. Whether you believe them is, of course, up to you. This article isn't designed to assess guilt, but to illustrate the inequity of the sanctioning system that sport deploys.
Jennings received a three year ban for 'accepting' an ADRV he argues he didn't commit in order to protect his family from the mental and financial hardship of an appeal. Jack received a two year ban after she was forced to defend an appeal from SIA and WADA against a CAS Decision to reduce her ban to two years. Lawson successfully appealed against his four year ban. Iannone appealed against his 18 month ban, but the CAS upheld a counter appeal from WADA and imposed a four year ban.
That the CAS appears to have been swayed by the persuasiveness of Jack and Lawson's arguments only appears to be good news for certain athletes. 'In recent cases where the period of ineligibility was reduced notwithstanding the absence of proof of the source of the prohibited substance, such as Lawson and Jamnicky, three-member tribunals comprised of highly experienced arbitrators were also clearly influenced by the personal charisma of the appellants', reads the CAS Decision in Jack's case. 
It outlines that when addressing Arbitrators, appellants 'may have the choice between expressing themselves in a foreign language in which they may sound harsh, hesitant, and defensive, or through interpreters lacking the ability to covey personal qualities which would be apparent in the appellants' own communities. Thus the outcome may be affected by presentational skills and the cultural affinities of the accused and the judge. The former may not have a high level of educational level and cognitive ability, or come from a background of privilege, all of which may safely be assumed to have a positive correlation with the ability to appear convincing.'
Cultural differences also appeared to be an issue in the Sun Yang case. Allowing CAS Panels to determine whether an athlete's arguments are persuasive perhaps explains Taylor's frustration. Conclusive scientific proof perhaps offers athletes a more even-handed application of jurisprudence.
However, such an interpretation fails to consider an athlete's protestations of innocence. As explained above, the CAS has outlined that the 'charisma' of an athlete, as well as their cultural background, can be a factor that influences its Panels. Are such determinations acceptable to athletes?
Jennings, Jack, Lawson, and Iannone all argue that they didn't intend to cheat. WADA didn't believe three of them, and may not have believed the fourth. It didn't have to contest Jennings' case after he accepted a one year reduction to his four year ban.
Article 10.8.1 of the Code isn't conducive to clean sport. It pressures athletes into accepting an ADRV irrespective of guilt. As such, no investigation into the circumstances surrounding their positive test is required.
Whether this is a problem depends on your point of view. It isn't an issue for sporting organisations seeking to sanction athletes. They can chalk up another victory against 'doping' whilst avoiding the cost and procedural difficulty in holding a hearing. 
It is a problem for athletes. Firstly, as explained, it appears to pressure innocent athletes into accepting guilt for an ADRV. Secondly, in cases where an athlete protests innocence, the lack of an investigation means that the source of their positive test will never be determined. Contamination from supplements, medication, or food is not investigated. Rogue coaches or athlete support personnel are allowed to continue, unabated. This means that other athletes are likely to test positive in the same way. 
Footnotes
1. The Alexander Bryukhankov case; the Erin McBride case; the Mirko Bassetto case; the Jacob Lacote case; the Andrew Butterworth case; the Martina Dominici case; the Christian Buckley case.↩
2. A full comparison between the Shayna Jack and Andrea Iannone cases is available by clicking here.↩