7 November 2019
WCDS Day Two: WADA opens its box of tricks…
Delegates attending Day Two of the World Conference on Doping in Sport were presented with a mixed bag of issues, and debated the World Anti-Doping Agency's (WADA) new and existing methods of dealing with them. Pavel Kolobkov, Russia's Minister of Sports and Yuriy Ganus, Director General of the Russian Anti-Doping Agency (RUSADA) shared the same room, but not the same viewpoint.
"Together with our colleagues from UNESCO, the Council of Europe and WADA, we have made great efforts to reform the Russian anti-doping system, which have been repeatedly recognised", said Kolobkov. "In accordance with the decision of the WADA Executive Committee, Russia handed over all of the tests requested by WADA. Representatives of WADA were provided with full access to the Moscow Laboratory to retrieve data. We have fulfilled all obligations.
"If some of the athletes are convicted of doping, we will deal with them. If somebody is violating anti-doping rules, then of course he should be punished. For a new generation of athletes, it is important to know and understand that sport is out of politics. Sport unites."
Ganus repeated his assertion, first made in early October, that RUSADA had nothing to do with manipulating the data held at the Moscow Laboratory from June 2016 until January this year. "RUSADA is an independent anti-doping agency, but our organisation has become hostage to irresponsible and destructive steps take by some leaders in the field of sport", he said in an impassioned intervention, which by chance or design fell shortly after Kolobkov's. 
Both Kolobkov and Jonathan Taylor, Chair of WADA's Compliance Review Committee (CRC), denied suggestions that Russia had not answered all 31 of its questions on inconsistencies between the data WADA retrieved from the Moscow Laboratory in January, and data supplied by a whistleblower in November 2017. "Russia has responded to all the specific questions and provided additional materials to the WADA experts", Kolobkov told RT. "We responded to 31 questions, including eight more that were clarifications".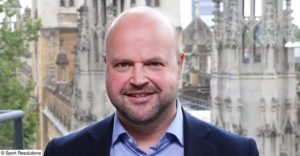 "Russia has provided responses to 31 questions", Taylor told Sports.ru. "Now we are waiting for the opinion of experts who know the details. They will report back to us after a meeting with Russian experts during the next week."
It is understood that WADA's CRC has a meeting scheduled for 17 November, with a WADA Executive Committee meeting scheduled for 9 December in London. A 'formal compliance procedure' was opened against RUSADA on 17 September. Annex B, Article B.3.1 of WADA's International Standard for Code Compliance by Signatories (ISCCS) sets out that sanctions could include suspension (of RUSADA); removal of event hosting rights; and suspension from the Olympics. 
RUSADA later clarified that although it did not wish to be punished for the actions of others, its real concern is that if re-suspended, what steps it may have to take to be reinstated. Sir Craig Reedie, WADA's President, denied that the situation would lead back to a stalemate where Russia denies State manipulation of the data, leaving WADA's only option being to punish RUSADA for a crime it didn't commit. 
"We can now take the case to the Court of Arbitration for Sport (CAS) and get a decision", he said. "I would like this done before I finish", he added (Reedie will be replaced by Poland's Witold Banka on 1 January).
However, the Russian government isn't a signatory to the Code. RUSADA is. Under the ISCCS, WADA's Executive Committee can impose any compliance requirement already covered by the World Anti-Doping Code or International Standards onto a Code signatory, and sanction them with an unlimited fine if they fail to comply. 
Although Annex A to the ISCCS provides an 'exhaustive' list of all compliance requirements that are considered 'critical' to address, the last of these reads: 'Any requirement that is not already set out in the Code or the International Standards that WADA's Executive Committee exceptionally sees fit to impose as a Critical requirement'. Later on in the day, Taylor clarified that a US$100,000 cap on fines for failures to address 'critical' compliance requirements under the October 2019 draft of the ISCCS has been removed. 
A large fine for a yet to be defined offence may be easier for Russia to stomach than admission of State manipulation of sample data. A large fine cannot be levelled at a non-signatory to the Code, but exclusion from the Olympics is a powerful persuasive tool. This could be Taylor's final bow as Chair of the CRC, as he is also stepping down at the end of the year.
It's not a Charter, OK?
The International Olympic Committee (IOC) has an Olympic Charter. Until yesterday, athletes also had the Anti-Doping Charter of Athlete Rights. Only they are not allowed to call it that anymore. It is now the Athletes Anti-Doping Rights Act.
Nobody would openly admit to who had requested the change which, The Sports Integrity Initiative understands, had been debated long before yesterday. "We just couldn't get it across the line with it being called a Charter", said Ben Sandford, a lawyer and ex-skeleton athlete who was elected to replace Beckie Scott as Chair by ten of the other 16 members of the WADA Athlete Committee (six votes went to Yuhan Tan, who is not a member of the WADA Athlete Committee). 
This was the fist time that the WADA Athlete Committee has elected its Chair, and the decision must be approved by the WADA Executive Committee in January. Athletes still don't have a vote on the WADA Executive Committee. 
"After two years of governance reforms and consultations, they did not come out with a recommendation to include an athlete as a voting representative at the table of the WADA Executive Committee", said Scott. "This was a massive disappointment for the WADA Athlete Committee. However, Witold Banka has already hosted a meeting of athlete representatives in Poland in September. That was the first time I have ever seen a President of WADA do that, and it felt like an effort to meaningfully engage. That is positive."
The Athletes Act, as it is to be known in short, is set to be approved at the WADA Executive Committee and Foundation Board meeting, which takes place here today. "We are 99.9% sure that we have satisfied all the stakeholders", said Scott, when asked if the name change could provide a reason for rejecting the Act. "If need be, we can change the name again. The important thing is the content, and we now have a document that sets out rights for athletes."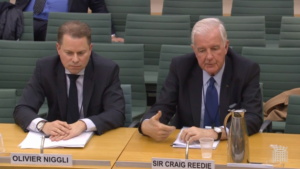 "Semantics", replied Olivier Niggli, WADA's Director General, in a single word answer, when asked if the name change is significant. The Athletes Act doesn't create new rights for athletes. It merely sets out the rights that exist for athletes within the 2021 Code and eight International Standards that accompany it in a form that is easily navigable. "At the moment, we can't create rights that are not already enforceable through the Code", explained Scott.
Sandford said that a good example is the ability of athletes claim back forfeited prize money from an athlete who is convicted of an anti-doping rule violation. Under Article 10.9 of the 2015 Code, the priority for forfeited prize money was repayment of costs awarded by the CAS. Under Article 10.11 of the 2021 Code, Code signatories must take 'reasonable measures' to return prize money to other athletes that would have been entitled to it. And athletes can go to ordinary courts of law to ensure that money is returned to them.
This was brought into sharp focus by sentiments expressed during a powerful presentation about medal reallocation led by the IOC, featuring Goldie Sayers and Anita Włodarczyk. Sayers received her javelin Bronze Medal from the Beijing 2008 Olympics in 2016, and Włodarczyk her hammer throw Gold from the London 2012 Olympics this year, after athletes were disqualified for anti-doping rule violations.
Although the stories of both athletes were powerful, Włodarczyk highlighted tweaks that could be made to the process. She said that in order to receive her Gold Medal, she had to return her Silver, which she found difficult, as she had become "attached" to it. She also mentioned that many athletes who have been reallocated Medals would like to receive them at a ceremony at the next edition of the Olympics.
Christine Girard, a Canadian weightlifter who was retrospectively awarded a Beijing 2008 Bronze and a London 2012 Gold, previously told The Sports Integrity Initiative that the reallocation of her bronze was hard to take, because her failure to medal at Beijing 2008 meant that her funding was cut. Kelly Sotherton, who was reallocated two Bronze Medals from the Beijing 2008 Olympics, told The Sports Integrity Initiative that she would like to have received new Medals, rather than ones "tainted" through doping.
International Standards
Delegates were also walked through changes made to five of the six existing International Standards (excluding the Prohibited List); and the two new ones – the International Standard for Results Management (ISRM) and the International Standard for Education (ISE). The changes are set to be approved today. Guidelines on how all these standards are to be implemented will be published by WADA next year.
Delegates were also given a demonstration of the next generation of WADA's Anti-Doping Administration and Management System (ADAMS), which will be rolled out in a modular process. A new 'whereabouts' application, which will be named Athlete Central, has undergone trials with athletes and is set to launch in the next two weeks. WADA hopes that the new app will encourage more athletes to transition to mobile use of ADAMS.
Over the line
The World Conference on Doping in Sport is focused on getting such amendments across the line. As mentioned on Day One, there have been 3,243 changes to the World Anti-Doping Code alone. That is before changes to the International Standards are considered. It is a huge and impressive amount of work for any body to undertake, especially one that has the budget of an average football club, as Witold Banka highlighted yesterday.
WADA and its Athlete Committee correctly argue that the content of the Athletes Anti-Doping Rights Act is more important than its name. And getting the document passed is more important than getting hung up on its title. Nevertheless, it is hard not to see the refusal to grant athletes their chosen title for such an important document as a display of power.
Similarly, it is interesting that the October version of WADA's ISCCS removes an upper limit for fines issued for 'critical' Code compliance requirements, and allows WADA's Executive Committee the ability to rename any compliance issue as 'critical'. Are we likely to see the pressure of exclusion from the Tokyo 2020 Olympics used to levy a large fine on Russia, shortly before Taylor ends his tenure of the CRC?