Features
18 August 2021
Mark Dry: who's guilty of tampering with what?
Mark Dry is fed up with people congratulating him for 'winning' his appeal against a four year ban for an anti-doping rule violation (ADRV). He didn't win his appeal. He lost it.
He applied for a Case Resolution Agreement, which was turned down by UK Anti-Doping (UKAD). He then applied for his ban to be halved due to revised provisions in the 2021 World Anti-Doping Code, and for his sanction to be backdated to a 15 October 2018 test attempt or – failing that – to his 8 May 2019 charge. These were also turned down by UKAD, which sanctioned him with a 28 month ban expiring on 24 January next year. He appealed against that Decision, and lost.
In no way has Dry won. He has suffered the ignominy of being sanctioned for tampering with the doping control process. As such, he is lumped in with those who brandish prosthetic penises, the urine swappers, and the users of doppelgängers. For telling UKAD he'd gone fishing.
History
Doping Control Officers (DCOs) turned up at Dry's home on 15 October 2018, and a neighbour told them he had gone to Scotland. The next day, Dry updated his 'whereabouts' to show he was at his parents house in Scotland. Crucially, this was before he even knew about the test attempt. 
Two days later, when UKAD informed him about the test attempt, Dry said he'd gone fishing. His girlfriend later corroborated the story via email.
On 18 November, UKAD informed him of a Domestic Testing Pool (DTP) filing failure, telling him there would be 'no consequences'. This is because only athletes in a Registered Testing Pool (RTP) are subject to the 'whereabouts' requirements outlined in the World Anti-Doping Code.
The 2015 and 2021 Codes specify that 'limited or no whereabouts information' is required from athletes who are not a member of an RTP. Dry was in the UK Athletics (UKA) DTP. As such, three DTP filing failures mean that an athlete is moved up into the Registered Testing Pool (RTP), where any combination of three further Missed Tests or Filing Failures are equivalent to an ADRV. 
However, UKAD was suspicious about Dry's claimed angling activities. It wrote to Dry on 3 December threatening him with an eight year ban for 'Tampering with a Doping Control'. Perhaps emboldened by UKAD's letter stating that there would be 'no consequences', Dry admitted panicking and inventing the story about going fishing to avoid getting a "strike" against his clean record.
Procedural history
As outlined in the timeline below, Dry was initially cleared of an ADRV by the National Anti-Doping Panel (NADP). UKAD appealed to the NAD Appeal Panel (NADAP), which instated a four year ban. Since then, Dry has been fighting to get his ban reduced, gaining support from bodies such as the Athletics Integrity Unit (AIU) of World Athletics and Global Athlete, which agreed that his sanction was disproportionate.
Dry's case isn't even about doping. In none of the numerous documents1 exchanged does UKAD argue that Dry was, may have been, or is suspected of doping.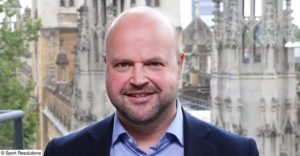 UKAD is understood to have spent over £100,000 contesting Dry's attempts to reduce his ban2. Despite having its own legal team, it engaged the services of Jonathan Taylor, Counsel to World Athletics, to fight its appeal to the NADAP. 
Why did UKAD engage such a high profile QC to pursue Dry's case with such vigilance? When questioned about this, UKAD declined to comment. 
Regulatory confusion
As with much in anti-doping, there is confusion about how 'whereabouts' rules operate. What is known by athletes but isn't commonly known by the public is that there are two, separate, testing pools, as outlined above. Dry was in the DTP, where athletes only have to indicate overnight accommodation and regular training activities, so that anti-doping organisations (ADOs) can conduct out of competition (OOC) testing.
The DTP is a tier below the RTP, where athletes additionally have to indicate their location for one hour in every 24. Athletes in the RTP who report three 'whereabouts' failures in 12 months are charged with an ADRV. 
Athletes in the DTP who report three 'whereabouts' failures in 12 months face no consequences other than being moved into the RTP. Their 'whereabouts' count is then reset to zero, and if they report an additional three 'whereabouts' failures in 12 months, they are charged with an ADRV. 
Dry was a DTP athlete and had reported one 'whereabouts' failure. He was a very long way from an ADRV.
Dry was sanctioned for 'Tampering or Attempted Tampering with any part of Doping Control' under Article 2.5 of the UK Athletics (UKA) Anti-Doping Rules (ADR). These outline that UKA adopts the World Athletics ADR (click here to download).
The 2015 World Anti-Doping Code outlines 'Doping Control' as including 'All steps and processes from test distribution planning through to ultimate disposition of any appeal including all steps and processes in between such as provision of whereabouts information, Sample collection and handling, laboratory analysis, TUEs, results management and hearings'.
Did Dry tamper with 'Doping Control' under the UKA ADR as defined in the 2015 Code? By telling UKAD he had gone fishing when he was actually in Scotland, he wasn't interfering with test distribution planning. He didn't interfere with the provision of whereabouts information, as his provision of this was the reason DCOs found he wasn't at home on 15 October 2018 in the first place. He certainly didn't interfere with sample collection or any of the subsequent conditions, because no sample was collected.
"The only reason that UKAD have this case is because I wrote them a statement before any interview was done", explains Dry. "I approached them with a statement saying that I said I was going fishing when I wasn't, I don't want to waste your time and money, and that what I did was wrong.
"I was brought up to accept responsibility for your actions. I accepted responsibility for a minor offence. I'm not saying I've done nothing wrong. Saying I was out fishing because I didn't want to get a bollocking for my whereabouts is literally all it is. It immediately gets spun to providing fraudulent information.
"They told me in a letter that there would be no consequences for my actions. The only sanction for an offence in the DTP is to be moved onto the RTP. They are separate pools, separate entities, with different rules. If they weren't, there'd be one pool with one set of rules."
The 2021 Code expands the definition of Doping Control. It now includes: 'All steps and processes from test distribution planning through to ultimate disposition of any appeal and the enforcement of Consequences, including all steps and processes in between, including but not limited to, Testing, investigations, whereabouts, TUEs, Sample collection and handling, laboratory analysis, Results Management and investigations or proceedings relating to violations of Article 10.14 (Status During Ineligibility or Provisional Suspension) [Emphasis added]'.
Both the 2015 Code and the 2021 Code attempt a 'catch all' provision. They outline that when athletes who are not international level or national level (i.e. not included in a RTP) are involved in Tampering cases, then the full consequences spelt out in the Code apply (see right). 
But as explained above, Tampering requires interference in the Doping Control process. Under the 2015 Code, Dry wasn't interfering in the Doping Control process. Arguably, he shouldn't have been charged with an ADRV at all. 
Case engineering
There are a number of aspects regarding how Dry's case was handled that suggest it was engineered for some other purpose. The introduction of the 2021 Code allowed Dry to apply for a reduction under Article 10.3.1, which allows Tampering sanctions to be halved if the athlete can prove 'exceptional circumstances'. 
In April 2020, Jonathan Taylor wrote to US athlete lawyer Howard Jacobs to inform him of this, and to invite Dry to apply for a reduction. Jacobs had represented Dry alongside UK lawyer Gregory Ioannidis in the original 8 October 2019 NADP Decision to clear him of an ADRV. However, Taylor didn't write to Dry or Ioannidis, who were informed about Taylor's offer by Jacobs.
Why didn't UKAD instruct Taylor to write directly to Dry? UKAD declined to comment.
In its 2 August Decision, the NADAP is critical of Dry for applying for a reduction to his ban 'some eight months' after UKAD made its 'offer' to him. This criticism was put forward to UKAD in its submissions to the NADAP, and appears to have been accepted, ignoring Dry and Ioannidis's 5 July clarification (PDF below) that UKAD never formally contacted them.
In April 2020, the 2021 Code had yet to come into effect and Dry still wanted his case to be entirely reconsidered. As far as he was concerned, he wasn't guilty of an ADRV.
Ioannidis also explains that applying for a ban reduction under the 2021 Code before it came into effect could have been counter-productive. "I had to wait for the 2021 WADC to kick in", he says. "Why would I file an application for reduction in April 2020? It is too early and it may have been thrown out."
The NADAP also appears to have failed to take into consideration delays that were attributable to UKAD and not Dry. Dry applied for a reduction in his sanction on 16 December 2020, after it became clear that a reconsideration of his case was an impossibility. UKAD replied to Ioannidis in an email asking him to outline the 'exceptional circumstances' that would permit a reduction in his sanction.
The time of this email? 5:37pm on Christmas Eve. 
UKAD initially wanted another oral hearing to take place regarding Dry's application to reduce his sanction. This was contested by Dry and Ioannidis due to the cost, and because Ioannidis was part of the pro bono panel, which offers athletes free legal representation at the Tokyo 2020 Olympics. 
On the day that the Olympic qualifying window ended, UKAD changed its mind. Although Dry was subject to a ban at the time, it is hard for him to avoid the conclusion that this was a deliberate tactic designed to rub salt into the wound by ending his hopes of qualifying for Tokyo 2020. 
If his case had been resolved earlier and his request for his ban to be backdated to 15 October 2018 had been accepted, he would have been competing by 1 January 2021, when the Code came into effect. Even if UKAD had accepted his request to backdate his ban to his date of charge, he would have been competing by 9 May 2021. 
This would have allowed him to take part in the British Athletics Championships at the end of June. However, delays ensured that his case wasn't resolved until after the Championships, when things suddenly began to happen. 
"During the week before we submitted papers, at the end of the Olympic qualifying window at the British Championships, UKAD said it didn't want a hearing and wants to come to a deal", he explains. "My legal team spoke to Nisha Dutt [now UKAD's Director of Legal and Regulatory Affairs] and their legal team to come to an agreement over the phone. They disagreed initially, then UKAD set a meeting time. UKAD didn't show, proceeded to ignore us, and then submitted their submissions a couple of days later, so we responded.
"UKAD said that they didn't want to go to hearing, didn't show to the deal meeting, then submitted all their stuff anyway. They waited until I couldn't go to the Olympics – literally the day of the trial – and then said that they didn't want to go to a hearing, so let's do a deal.
"So we said you can give me a two years backdated ban. It's not unreasonable – I'm not going to go to the Olympics, and at least it means that I can train at Loughborough and get on with things. At the minute I cannot train. 
"While we were waiting, we get an email saying one of the Panel members has been removed and they will be replaced – does anybody have any objections? We then waited and we get this Decision that's written like a press release. It reads negatively quite negatively towards me and goes into all of these points from the original case that, in my opinion, are just thrown in there to make me look bad. However, most of the points disagree with UKAD's submission. So half of the Decision – much as it's slighting me – disagrees with UKAD's submissions.
"This would suggest that it would fall in our favour, based on what they're disagreeing with, yet the Decision still goes their way. So they've disagreed with UKAD's submissions, yet are refusing my appeal."
Dry can't appeal to the Court of Arbitration for Sport (CAS). UKAD's rules specify that only international level athletes can appeal to CAS, and only allow sport to appeal against Decisions rendered by the NADAP (see right). "Decisions such as this underline why appeal to CAS must be allowed", adds Ioannidis.
Did UKAD use Dry's lack of avenue for appeal to get this Decision over the line? Again, UKAD declined to comment. 
Steamroller jurisprudence
The NADP originally cleared Dry on the basis that when considering a charge of Tampering under Article 2.5 of the UKA ADR, one cannot consider the phrase 'providing fraudulent information' in isolation. It considered that there needed to be an attempt to conceal the truth in order for a lie to be considered fraudulent, citing the CAS ruling in the Karl Murray case (see right for the relevant paragraph).
'The concept of fraudulently avoiding no consequences is indeed difficult to follow', reads the NADP Decision (PDF below). 'In the circumstances, we cannot be comfortably satisfied that the information which Mr. Dry provided, whilst certainly false, was fraudulent for the purposes of the ADR'.
The NADAP disagreed. Despite being warned by Jacobs that 'it was not open to us to reach a conclusion which was at odds with he findings of the Tribunal', it appears this is exactly what it did (see right). A Queen's Counsel (QC) involved in drafting sport's rules convinced another QC that the interpretation of anti-doping rules by a third QC was incorrect. 
The NADAP also didn't agree with the conclusions of the CAS in Murray (see right). This is highly significant, because Dry has no right to appeal to CAS to assert that the NADAP's interpretation of the Murray ruling was incorrect.
It also disagreed with the assessment that Dry's conduct had no impact on Doping Control, as it regarded one location filing failure as the first step towards being placed in the RTP and being subject to a 'whereabouts' failure. This is a complete reversal of the idea that DTP athletes cannot be subject to an ADRV for DTP location filing failures, since the worst that could happen is they could be moved to the RTP. It is also unclear whether this assessment bore in mind that on moving to the RTP, Dry's 'whereabouts' failure count would be reset to zero. 
Ioannidis emphasised the disproportionate nature of Dry's sanction by reference to the Joseph Stafford and Rupert Kay case. Stafford asked Kay to help him avoid being tested by driving him away from a rugby ground. Despite acknowledgement that this was a clear attempt to interfere with Doping Control, Kay was sanctioned with a two year ban backdated to the date of the test attempt.
The NADPAP Decision doesn't appear to have considered this case at all. Perhaps it was swayed by UKAD's argument that Kay was subject to 'a different sanctioning regime (two years to (then) four years, depending on the seriousness of the violation)'. However, this argument neglects to consider that Dry was initially sanctioned with a four year ban under the same regime as Kay.
The NADPAP Decision appears to have been heavily influenced by UKAD's Answer to Dry's Appeal Submission (both PDFs below). Dry dismisses this document as a "personal slagging", and Ioannidis as a "character assassination". In his 5 July clarification (PDF above), he asked the NADPAP to consider it 'misleading, untrue, arbitrary, prejudicial, capricious', and 'an attempt to retry the facts'.
And as illustrated above, it would appear that UKAD's Answer contains inaccuracies. For example it states that Dry travelled to Scotland on 12 October, when he went up on the 15th. This inaccuracy has been confirmed by Ioannidis. It appears that DCOs may have been scrambled to Dry's home due to a Twitter post.
"By a God knows what in how many chance they turned up in that tiny window in which I'd forgotten to update", says Dry. "I know it was because my neighbour said I'd gone to Scotland and because I'd put something on Twitter saying 'home, sweet home'. But I wasn't trying to hide where I was. I'd just forgotten to do it. They are literally just trying to trip people up for breaking their rules."
The NADPAP also appears to have been heavily influenced by Dry's decision to lie. UKAD asked the NADPAP to rule on its interpretation of the facts and evidence involved in the case. It could be argued that by punishing him again for lying, its Decision represents a contradiction.
'The wrongdoing, in the form of the two lies (by the Athlete and his partner), were not proactively corrected by the Athlete contacting UKAD, and in fact were only addressed at his first interview', reads the Decision. 'At no point during the process has the Athlete admitted the ADRV, and even in his submissions before the Tribunal, he has sought to minimise the seriousness of the conduct and the importance of proactively engaging with honesty and integrity with UKAD'.
Firstly, the above statement simply isn't accurate. Dry wrote to UKAD admitting his lie on 3 December 2018, before his 23 January formal interview. Dry did correct his lie.
He didn't admit tampering with Doping Control because he didn't tamper with Doping Control. The Doping Control process ended when the testing team left Dry's house on 15 October 2018.
The above analysis also ignores the fact that had Dry maintained his lie, UKAD may not have discovered it. This sends a dangerous message to athletes. Maintain a lie to anti-doping authorities and you won't be punished. Confess, and you'll face a potential career ending ban (as Dry was initially sanctioned with a four year ban).
If you're not considered an 'international athlete', as you can't appeal to the CAS. Ioannidis is confident that given all of the issues highlighted above, the CAS would have reversed the Decision to sanction Dry with an ADRV.
Dry's case was also used as precedent in World Athletics' case against marathon runner Wilson Kipsang (see right). The World Athletics Disciplinary Tribunal heard this case on 24 June 2020, after Dry was sanctioned with a four year ban and before the application of the 2021 Code allowed him to reduce it.
World Athletics used the conclusions drawn in Dry's case about the Murray case to support its case against Kipsang. 'It is clear that the Panel in Dry rejected the conclusion of the CAS Panel in Murray and concluded that the correct test, as the first instance Panel in that case had accepted, was whether the words "providing fraudulent information" in Article 2.5 covered "the deliberate provision of false information with the intention of evading the proper operation of the ADR" and decided that a lie told to avoid the noting of a whereabouts failure subverts the Doping Control process and thus falls within the definition of Tampering', reads the Decision.
However, Dry arguably didn't tell a lie to avoid the noting of a 'whereabouts' failure, as World Athletics asserts. As explained, there would have been no 'whereabouts' failure recorded against him, as he was in the DTP and not the RTP. Therefore he didn't subvert the Doping Control process as World Athletics asserts, and therefore his actions couldn't fall within the definition of Tampering.
Interestingly, the sole Arbitrator didn't examine whether World Athletics' arguments regarding the Dry case supported its case against Kipsang. She didn't need to.
'It is quite obvious that the purpose or intended effect of providing misinformation and false evidence in this case was to subvert the proceedings brought against the Athlete', she wrote. Dry's lie didn't subvert proceedings brought against him, because there were no proceedings brought against him when he told the lie, which he corrected before being charged!
Double jeopardy
On 8 September 2021, Dry will have served a 28 month ban, as he was provisionally suspended after being charged with an ADRV on 8 May 2019. However he must serve an additional four and a half months, as his sanction doesn't expire until 24 January 2022. 
In effect, UKAD has asked the NADAP to again consider Dry's degree of fault in telling his lie, but at the same time to disregard the period of ineligibility already served after having been found at fault by a previous NADP Decision. Is he being punished twice for the same offence?
"They banned him in connection with an offence that had no consequence", says Ioannidis. "They are making new Regulations in order to create a consequence. The message that this is sending to athletes is that if you make a mistake, you will be sanctioned for Tampering."
As explained in the introduction, the rules on Tampering were intended to punish those who attempt to subvert doping control – the urine swappers, those who run away from DCOs, those who fake medical documentation. Of course, the provision of false information to ADOs is extremely serious and should be harshly punished.
Understandably, sport wants to send a message that lying to anti-doping organisations is unacceptable. As indicated on the right, this appears to have been the reason why UKAD pursued this case with such vigilance.
But in applying 'strict liability' to this area of the Code, has sport gone too far? It is hard to avoid the conclusion that sport has used Dry's case to create new and contradictory jurisprudence, which means that any mistake made by an athlete could be punished as 'Tampering' with the Doping Control process. Dry's case would appear to present the perfect conditions for any such engineering. He doesn't have the money to fight costly appeals (Ioannidis worked pro bono on his case) and as a 'domestic' athlete, he can't appeal to CAS under UKAD's rules.
"It feels like they didn't want to use the CAS authority on tampering [the Murray case], because it can be used to get out of a charge", says Dry. "But they can use my ruling to slam people left, right and centre. Because of my case, if they catch anybody with any small discrepancy, they can argue that because I got done for it, then they should also get done for it. They've bolstered their armoury with my case, and can now use me as a weapon to bin people for whatever they want."
It now appears that if, when explaining 'whereabouts' failures, an athlete says they shopped at Waitrose when they were actually at Lidl, they could be charged with Tampering. There is no definition in the Code of what 'exceptional circumstances' might assist them in reducing the applicable four year ban. Given the above, is Dry guilty of Tampering, or is sport guilty of tampering with its rules?
Vote of no confidence
Dry states that his experience has underlined how heavily the anti-doping jurisprudence system is weighted against the athlete. He also believes that athletes should be informed that they are signing into such a system when they sign the 'Athlete Agreement' to be bound by sport's rules.
"It should leave the entire sporting world and public with no confidence in the system if these level of paid qualified people can make such ridiculous comments and mistakes", he argues. "It is such an abuse of power. It is so out of control and it is such a waste of public money. It is so unethical, considering UKAD's mission, which is to catch doping cheats.
"I have no problem signing up to rules that say you shouldn't cheat. But even if you disagree with certain points, you have to sign the whole thing, otherwise you cannot compete in elite sport. 
"What is scary about this whole legal world is that athletes want to compete. They don't care about paperwork. Everyone you click on a website it asks you if you accept their cookies, terms and conditions. Nobody reads that stuff. You accept and sign your life away on a daily basis, and you're doing the same with the Athlete Agreement. 
"I understand why you're not allowed to go skiing or have a motorbike. They can control your life completely. Perhaps understandably, if they're going to spend taxpayers money on you and you're doing stupid things on the side. But it's all of the other things that they can say and do. For example, do you accept these rules? But my case shows that the rules aren't fit for purpose.
"It's a legal loophole that as soon as you sign anything, you're immediately blamed. They claim that I was an elite athlete and I've had anti-doping education. I was just a kid, and you have to do a mandatory PowerPoint on anti-doping. I know how to file my whereabouts; I know how it works; I know what ADRVs are. You don't pay attention. That's not acceptable, but it's human and it's real."
While we are speaking, Dry shows me WADA's Anti-Doping Administration and Management System (ADAMS) application on his mobile phone. It doesn't load. He says he's been warned about submitting his whereabouts via text message and email, and told that he should use a laptop. He's working as a scaffolder and is up on roofs most of the day.
Birmingham Phoenix
Dry is aiming to compete, in his kilt, at the Birmingham 2022 Commonwealth Games. "I'm coming back", he says, emphatically. "There's no two ways about it. Frankly, I'm just too pissed off. I want to say that I hate the sport, but I don't. It's given me everything that I am, and has taught me resilience. It has developed me and bullet proofed me from so many situations. 
"I've really enjoyed the last few of years of sport. To come back from two hip reconstructions and go to the Commonwealth Games and get another Bronze was literally the best moment of my life. It is about the Medal, but more about what the Medal means. I overcame the deepest, darkest holes of injury and people writing you off. 
"I'm a human being at the end of the day, and I've been treated like a big, nasty Scottish drug cheat. I just want to come back for me, more than anything. I want to get my sanity back and finish on my own terms. I could have retired after my hip surgery and I would have been happy to, because I'd had a good run. But I refuse to be bullied by the system. 
"The only reason I want to come back is to prove a point – to finish on my own terms. I'll decide when I finish. I won't have somebody bully and control me, drain my money and break my spirit. 
"If I make Commonwealth Games next year and come last, It'll be one of the best results of my life. I want to finish on my terms, walk out in my kilt, and represent my country. I want that to be how I finish sport. I don't want to go out in a blaze of false accusations and nonsense."
Footnotes

1. This includes all of UKAD's submissions in the history of the case.↩
2. UKAD was asked how much money it spent on the case. It declined to comment.↩