16 November 2021
Federations free to set gender rules under IOC Guidelines
International sporting federations will be free to set their own rules regarding gender in sport, after the International Olympic Committee (IOC) released its Framework Guidelines on Gender Identity today. At a media conference this evening, the IOC confirmed that while the Guidelines are intended to educate international federations towards including of all forms of gender, they are not legally binding.
Sports will be allowed to assess whether athletes of a certain gender hold an advantage that 'disproportionately exceeds other advantages that exist at elite level competition'. In order to do this, peer reviewed evidence should be used. The Guidelines state that international federations should not pressure athletes into 'medically unnecessary' procedures.
"The Framework is not a legally binding document", confirmed Kaveh Mehrabi, Director of the IOC's Athletes' Department. "This is Guidance, it's not an absolute rule", added Richard Budgett, the IOC's Medical and Scientific Director. "So we can't say that the framework in any particular sport – be it World Athletics or another – is actually wrong. They need to make it right for their sport, and this Framework gives them a process by which they can do it."
Athletes have been harmed
The IOC made a point of emphasising that rather than focussing on performance advantage, its Framework Guidelines focus on reducing harm prevention. In a presentation given at today's press conference, the IOC admitted that sport's policies in this area had led to cases of athletes being 'severely harmed'. Yet it also appeared to attempt to absolve itself of any responsibility for such harm.
"We are not judging on past policies and whether they were wrong", said Christian Klaue, IOC Communications Director. "They were set at the time based on the knowledge available, and we're taking it from here. It's not for us to look back and say 'this is wrong', or 'this is right'. It's about looking forward and saying how we see it in the future."
The IOC's 2003 Stockholm Consensus (PDF below) mandated 'surgical anatomical changes' including 'external genitalia' changes before transitioned athletes were allowed to compete in either gender category in sport. In 2015, its Consensus Statement (PDF below) mandated that an athlete must reduce their endogenous (naturally, internally produced) testosterone to below 10nmol/L for 12 months before they would be allowed to compete in a female sporting category.
"It's perfectly clear now that performance is not proportional to your endogenous testosterone", said Budgett. "There was a lot of agreement from many of us in sport that ten nanomoles was probably the wrong level anyway".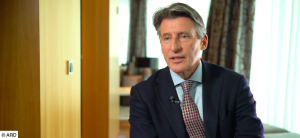 However it appears that even by 2019, nobody had told Sebastian Coe, President of World Athletics. He said: "The dominant factor in the outcome of any competition is testosterone".
'Criteria to determine eligibility for a gender category should not include gynaecological examinations or similar forms of invasive physical examinations, aimed at determining an athlete's sex, sex variations, or gender', read the Framework Guidelines on Gender Identity. Whilst this change is to be welcomed, from 2003 to 2015, the IOC's policy did require surgery to be performed. From 2015 until today, it mandated that athletes reduce their testosterone to a level it now regards as wrong. 
Unfortunately for the IOC, many athletes have been harmed by international federations implementing these two policies. And the IOC has already been found to be the instigator of that harm.
In 2017, the Human Rights Tribunal of Ontario recognised that policies originating from the IOC had infringed the human rights of cyclist Kristen Worley1. Due to IOC policies regarding gender, the international cycling union (UCI) denied her the testosterone her physiology needed in order to maintain normal health, causing her medical and psychological harm.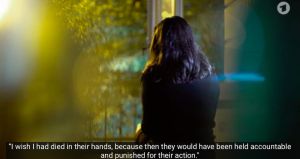 In an even more perverse case, the International Association of Athletics Federations (IAAF – now World Athletics) used the performances of four athletes who had been medically harmed due to its Regulations on gender to support its Differences of Sex Development (DSD) Regulations. The athletes were told that surgery would allow them to continue competing. They were treated appallingly.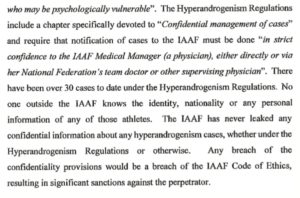 Both the UCI and IAAF harmed athletes by implementing IOC Policies. In the Dutee Chand case, it emerged that 30 cases had been dealt with under the IAAF's Hyperandrogenism Regulations, which were in force from 2011 to July 2015. And that's in just one sport over four years.
Worley's case is hugely significant because it holds the IOC to account for such harmful Policies. Yet the IOC's Framework Guidelines 'replaces and updates previous IOC statements on this matter, including the 2015 Consensus Statement'. This appears to be an attempt by the IOC to distance itself from previous policies found to be responsible for harm caused to athletes.
When asked if the IOC acknowledged that the release of the Guidelines could be triggering for athletes who had suffered harm under international federation attempts to implement its previous policies, the IOC pointed to its existing mental health resources. In so doing, it recognised that athletes have been harmed by its policies, but it hasn't done anything specific or new to help them.
Code questions
The Framework Guidelines also dictate that medical information collected for anti-doping purposes 'should only be used for the purposes disclosed to the athlete at the time such information is collected'. In addition, the Guidelines specify that 'informed consent' must be sought from athletes when data is collected that could be used to determine eligibility to compete in the male or female category.
The 2021 World Anti-Doping Code specifies that doping samples can be used for gender verification purposes. There are serious questions about how this change was introduced to the 2021 Code that have never been answered.
"The idea back then was that it would be to monitor people with their consent", said Budgett, when questioned about this. As such, have all doping control officers (DCOs) been informing all athletes that their doping samples can be used for gender verification purposes? Have they given informed consent for this, as the Framework Guidelines on Gender Identity require them to?
Human rights
In 2007, the same IOC Medical Commission that approved the 2003 Stockholm Consensus adopted a Consensus Statement on Sexual Harassment and Abuse in Sport. It is worth noting how the language differs. 
The 2007 Consensus Statement recognises that sexual harassment and abuse 'are violations of human rights' that 'give rise to suffering for athletes and others' and to 'legal, financial and moral liabilities for sport organisations'. They specify that sporting organisations are 'gatekeepers' in this area and that everybody in sport 'shares the responsibility' to identify and prevent abuse in this area.
'Psychosomatic illnesses, anxiety, depression, substance abuse, self harm and suicide are some of the serious health consequences', continues the Consensus Statement. 'Passive attitudes/non-intervention, denial and/or silence by people in positions of power in sport (particularly bystanders) increases the psychological harm of sexual harassment and abuse. Lack of bystander action also creates the impression for victims that sexually harassing and abusive behaviours are legally and socially acceptable and/or that those in sport are powerless to speak out against it.'
Compare this with the IOC's attempts to distance itself from harms caused by its policies on gender. States have an obligation to protect citizens from organisations or policies that could cause them harm. The Framework Guidelines on Gender Identity appear to be an attempt by the IOC to draw a line under a very dubious part of its history. 
The IOC has no choice but to take this approach. Many athletes have been harmed, and any admission of guilt could result in an avalanche of legal claims. However no human rights organisation – which the IOC claims to be – should be allowed to escape its historical past in this way.
'The success of this new Framework in ensuring respect for the rights of transgender and intersex athletes will depend heavily on how it is implemented by sports governing bodies', as the Shift Project puts it, which has been working with the IOC on developing the Guidelines for the past three years. 'The IOC will need to play an active and ongoing role in this regard. Moreover, adoption of a forward-looking Framework does not, on its own, address harms that have occurred in the past, which sports bodies will also need to consider.'
Footnotes
1. Worley has released a statement regarding the IOC Guidelines, which can be accessed here.↩